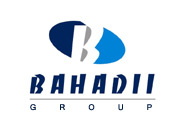 HOME


ABOUT US


SERVICES


PORTOFOLIO


TRADE


CONTACT US


NEWS
PORTOFOLIO
MORE INFO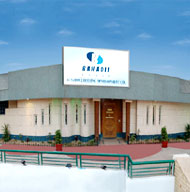 NEWS
- Chairman Bahaa El Din Hussain announced a USA office is being established to manage global trading in Middle East and North Africa.

- Chairman of Bahadii Group, Eng Bahaa El Din Hussein announced that negotiations are in their final stages to add new agencies to company line of agencies.

- Bahadii Group announced attending the following Exhibitions in 2017:



Water & Waste Water Treatment Technologies- Watrex Expo 2019

Booth : Hall 1-booth F 3
Date : 20 March to 22 March
Location : Egypt International Exhibition Center "EIEC"
El Moshir Tantawy Axis, beside Masjed Moshir Tantawy.
NFPA World Safety Conference,
Boston Convention & Exposition Center, Boston, MA
June 4-6, 2017
AWWA Annual Conference & Exposition
Pennsylvania Convention Center, Philadelphia
June 12-14, 2017





Bahadii Group Qatar Office
- Established in 2010, by Eng Bahaa El Din Hussein and his Qatari partner Al Moez hld Group.

- April 2015, Bahadii Group Qatar office managment was transferred fully to a new Qatari partner.

- Bahadii Group still retains its share in the Qatar office, without any legal responsibilities, regarding the managment and activities.